Date: Monday, 19th June
Time: 900 – 1700
This class is an introductory course, meant to help the team get started in Data Vault 2.0 Data Modeling. It covers the basics of what a Data Vault 2.0 Model is, how it functions, and contains a hands-on example case for practitioners to get familiar with the ideas and concepts.
This class is officially licensed by the inventor of Data Vault, Dan Linstedt. We are exclusive partner of Dan Linstedt in Europe.
Note that this class (or verifiable skills in Data Vault modeling) is a prerequisite for the private certification to a Certified Data Vault 2.0 Practitioner (CDVP2) as outlined by Dan Linstedt. For that reason, we offer this class in conjunction with the Data Vault 2.0 Boot Camp and Certification.
This class is held in German!
However, the course materials are in English.
Length: 1 day
Price: 1098.00 € + VAT
(1.306,62 € incl. VAT)
Instructor: Michael Olschimke (LinkedIn)
Language: German (Training material in English)
Our tip:
If you are engaged in Data Vault modeling, you are certainly interested in Visual Data Vault. Learn more about this visual modeling language and download the Visio stencil for free! (new window)
Organizer
Venue
Regus Neuer Wall 63
Neuer Wall 63
Second and third floor
20354 Hamburg
Germany
Sign-up for Training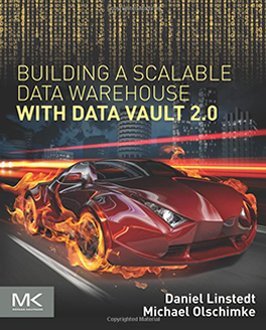 This class has been developed by Dan Linstedt, the inventor of Data Vault, and is taught by Michael Olschimke, his co-author on their best-selling book on Data Vault 2.0. Dan and Mike are founders of Scalefree.
Extend Your Early Bird Discount
Extend your early bird discount until last minute!