Consulting
Get access to our profound Data Management knowledge
When we consult our clients we are setting them up for long-term data success. Our experienced and certified consultants know how to leverage Big Data concepts such as Data Vault 2.0 into your organization. We have helped customers to derive a 360-degree understanding of the complete business processes. Our consultants know how to combine structured operational data, unstructured web data, and data from the real-time Internet of Things.
Our knowledge is based on years of research and expertise. Dan Linstedt, the inventor of Data Vault 2.0, co-founded Scalefree and shares his knowledge with all of our consultants. The main goal of our consultancy service is to help organizations achieve long-term success. All his knowledge is available to our consultants in helping support organizations achieve a long-term success. A success that scales well into the future of ever-increasing data volumes at high velocity, and with less structures in the data.
The impact of our consulting goes far beyond our direct engagements. Our approach to consulting has always been to empower our clients to be able to solve their challenges on their own. Because an extensible architecture is in place, run by empowered people, backed by a scale-free data model that is proven to load structured and unstructured data, at high volumes, and high velocity.
Whitepaper
Review and Assessment
Get insight in your current system
Data Vault 2.0 is a flexible concept that can be tailored to many business scenarios. There are (at least) a thousand ways to set up a specific Big Data scenario using Data Vault 2.0. The goal of any Data Vault system should be to source all data from all source systems at all times, and to produce any information desired by the information consumer in a fully auditable way. An ineffective implementation of Data Vault 2.0 might not contain these capabilities for improvement or, even worse, change the original data in an unwanted way. During our assessments, we review the data warehouse system of our clients and explain advantages of following standards and industry best practices. All of this helps to secure our client's investments in their business intelligence infrastructure.
As a result of the assessment, you would gain deep insight into your own data warehouse and business intelligence systems. Finally, you'll receive an assessment report with a documented list of deviations from best practices and Data Vault standards, the impact of these deviations, and actionable recommendations to resolve these issues. This way we make sure your company can build and maintain a successful data warehouse method and Big Data solution on its own for the long run.
Delivery
Complete delivery by our top-notch team
Let us handle the implementation of Data Vault 2.0. We gladly take on the full responsibility of implementing all the necessary features, with our top-notch team trained by the inventor of Data Vault himself. The goal of every data warehouse project is a quick roll-out, resulting in a functional and stable implementation. We apply proven patterns and methodologies, like Disciplined Agile Delivery, to enable iterative and incremental deliveries.
Our internal staff, from Business Analysts to Operations and Support Specialists, deliver high-quality results in a timely manner. Our delivery service is a complete implementation and key-ready handover of the Data Vault 2.0 System of Business Intelligence. Afterward, you can get started with reports and results derived from data right away.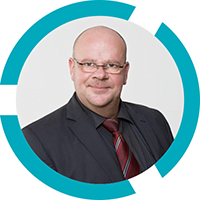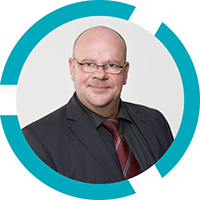 JÜRGEN DACKWEILER
SALES MANAGER
Phone: +49 (511) 879 89342
Mobile: +49 (175) 811 0336
Data Vault 2.0 Trainings
Learn from the Inventor of Data Vault
This 1-day introductory class introduces Data Vault 2.0 and all its pillars to a general audience. It helps business analysts and managers, involved in an agile data warehouse project based on Data Vault 2.0, to understand the principles and decisions made.
The Data Vault 2.0 Boot Camp is a 3-day introductory and intermediate class, that takes you through the why what, and how of Data Vault 2.0. It covers the business justifications and technical descriptions of all pillars of Data Vault 2.0.
The 1-day modeling class focuses on getting your team started in Data Vault 2.0 Data Modelling. It covers the basics and functions of Data Vault 2.0. It also contains a hands-on case study to get participants familiar with the principles and concepts.