You have spoken and we have listened.
We are starting a new event:
Welcome to the Data Dreamland!
Have you often wondered:
How do I bring my company forward with the help of a data warehouse? How do I use the data warehouse in the most business-oriented and efficient way? How do I get the best out of my data as easily as possible and in real time? What strategies are there and how promising are they? What do success stories look like?
November 9th & 10th, 2021
These and many more questions will be discussed in this 2-days event filled with workshops, presentations, discussions and networking opportunities.
The currently most demanded topics in the industry await you: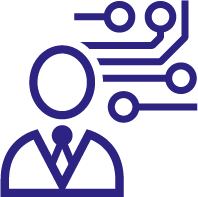 Cultivating a data-driven business should be the goal of every company.
That said, many companies face a long and arduous path towards successful implementation within their business processes and decisions.

To clarify what is meant by a successful implementation, a success equates to being able to make operative and strategic decisions based on the facts generated through data analysis. 
With those facts, the best courses of action are made available and new opportunities identified sooner rather than later. 

That said, for some companies the cost of implementation can become a barrier given the required technologies and efforts on the part of the needed teams to facilitate Business Intelligence and Big Data Analytics.

The alternative though is allowing some business decisions to be based on the opinions of individuals, which is not the practical way of implementing a data-driven business.
For the above reasons, we want to talk about data-driven business and how to achieve it. So, let's discuss!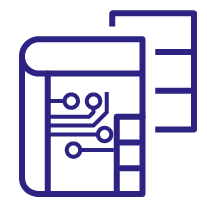 If data is a part of all operations, people and the mindset of the company itself, there is not much in the way to oppose success.
This is called Data Culture.
Data is collected and used everywhere it's possible, including by every level of employees where the need is applicable.
This is achieved by creating an environment where data communities and knowledge sharing are encouraged. The right talent and technology are supporting elements in this as well, but the culture is the driver.
Living in a Data Culture, your company can maintain a higher level of employee satisfaction since data and information availability lends itself to improving work balance. Furthermore, the anchoring of a data mindset will result in success, competitive advantage and an assurance of a stable future.
But what are the steps needed to change the company culture into a data-driven one? Why can it be difficult and what do you have to consider?

To answer that, we'll talk about Data Culture in our Scalefree Data Dreamland event!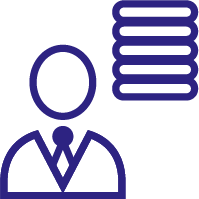 A properly functioning enterprise data warehouse is crucial to deliver the necessary insights required by a company. For this purpose, the creation and maintenance of a data warehouse should be focused on the actual business needs – thus making it a business-oriented data warehouse.
This ensures that the data is relevant to the business and understood in the correct way. To achieve this, an appropriate and regular collaboration between the business and the IT team is essential.
In doing so, the current business requirements are always clarified. 
Data Vault ideally fits into this approach. In an agile environment, the IT team is in constant exchange with the business. Further, the data warehouse is created in a flexible and scalable way to facilitate faster feedback. As a result, the data warehouse accomplishes high user satisfaction and greater success.
At our event, we'll talk about business-oriented data warehousing and what you have to do for proper collaboration between business and IT. Well also explain why Data Vault 2.0 is able to achieve this goal.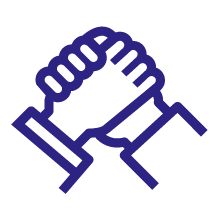 Collaborative Business Intelligence is merging BI tools with tools for collaboration inside the company. It's also called Social BI.
The goal of this emerging domain is to make data analytics insight accessible to a wider range of people in the company, not only the key decision makers. So, collaborative BI is what everyone receives outside the closed analytics team. 
Sharing this data and insight helps companies move forward in becoming a data-driven business and a data culture. As a benefit, employees are included in the numbers and feel involved in the business.
Additionally, they can use these insights for their tasks or even add value to it by adding comments and feedback. This can encourage wide discussions, communication and better teamwork.
All of which may bring you to ask, 'How are we able to implement this in our company and profit from its advantages?'
We will share that answer in the Scalefree Data Dreamland event!
This event will be split over 2 days in order to provide enough time and added value for both the business-themed and the more technically oriented participants.
Don't worry if you can't participate live. All sessions will be recorded and accessible after the event for all registered participants.