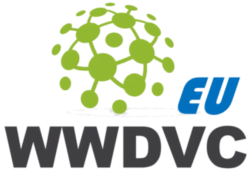 The inventor of Data Vault 2.0
Dan is a thought leader and pioneer in data warehousing. He invented Data Vault 2.0 and complete Data Vault 2.0 System of Business Intelligence. He has built transactional and analytical systems for federal government and commercial enterprises for more than 25 years.
Founder, Chairman, CEO
Bill Inmon – father of data warehouse – has published 59 books and has had translations done in 9 languages. One of Bill's books has sold over 500,000 copies worldwide. Bill has developed textual disambiguation, which allows text to be translated into a standard data base format. He is a Best-Selling Author & Scalefree Advisory Board Member.
Chief Scientist
Scott W. Ambler is the Chief Scientist for Disciplined Agile, a foundation for business agility. Scott works with organizations around the world to help them to improve the way that they work and organize themselves. He provides training, coaching, and mentoring in disciplined agile and lean strategies at both the team and organizational level. Scott is the founder of the Agile Modeling (AM), Agile Data (AD), and Enterprise Unified Process (EUP) methodologies and co-founder with Mark Lines of Disciplined Agile (DA). Scott blogs about DA at
DisciplinedAgileDelivery.com
. Scott is also a Founding Member of the Disciplined Agile Consortium (DAC), the certification body for disciplined agile.
Consultant Business Intelligence
Francesco Puppini is an Italian freelance consultant in Business Intelligence and Data Warehousing. He has worked on over 30 different projects across 10 Countries of Europe, for clients from several industry sectors. He is currently working as a Qlik specialist, after 18 years spent on Business Objects, SQL, Teradata and Data Modeling.
SOLUTION ARCHITECT, DATA VAULT 2.0 TRAINER
As a solution architect, Volker Nürnberg designed data driven IT solutions in different industries for over 15 years. Studying electronics engineering and working as a Quality Manager he developed a deep comprehension of technologies, process modeling and data control. Sharing knowledge is one of his passions and his certification in NLP coaching supports training, consulting and coaching Data Vault 2.0 and building Enterprise-, IT- and Data Architectures. Volker is Dipl.-Ing., certified Data Vault 2.0 Practitioner & authorized Data Vault 2.0 Trainer.
Data Specialist
Ivan Schotsmans is an experienced Data Specialist with 30+ years of experience. Ivan supports organizations in their data strategy but also in the real implementation of data warehouses, dashboards and KPI's. His highlights from the past decade include: setting up and rolling out company wide data governance organizations and revamp data warehouses using Data Vault. He has a vendor neutral approach and is speaker on international conferences and driver of several user communities in the Benelux area.
THINKING ABOUT PRESENTING THIS YEAR? PERHAPS YOU'RE JUST NOT SURE?
Trust us, it's easier than you might think!
For us, we prefer your story just the way it is as we want the entire story, not just the "successes".  Here, we'd love to hear what you tried, why it worked, why it failed, and even what you are currently struggling with in terms of issues, as well as what you are most proud of accomplishing.
Welcome to speaker submissions!
Before moving forward just a little bit about how we do things… We like to keep the cost of the conference low for the attendees as it provides a more conducive environment for sharing with a larger audience. So, that being the case, we don't pay a speakers fees. What do we do with the money generated from registration then? Well, all proceeds from registration is generally used to pay for lunches, coffee, snacks, technical equipment, and anything else we might need to ensure the conference is running smoothly.
THEMES FOR PRESENTATIONS
This year, we would like a mix of presentations, two or three customer case studies, with the rest being technical how-to or "How I solved…" formats. Though, the following technical presentations are more than welcome:
How to automate Business Data Vault?
How to set up for high speed real-time?
How to execute testing and reconciliation?
How to design a virtual dimension / virtual fact?
Performance Tuning of Platform X or Y for Data Vault (What did you have to do? Why?)
How to leverage PIT & Bridges?
Can you think of a few more? As long as it relates to anything technically related such as how you solved a problem, how you scaled, how you got multiple teams to be agile, how you got your warehouse to reconcile, or anything that dives in to one specific technical aspect, even just one specific solution that you solved is more than welcomed.
Sound like something you'd like to do?
Well, we can't wait to hear back from you and get to planning an amazing conference this year!
Deadlines & Dates
June 1st, 2019 – Speakers Call Closes
June 31st, 2019 – Speaker Decisions made
August 15th, 2019 – All Presentations must be submitted! Please note that changes can be made after submission, as we don't provide hard-copy prints.
Minimum requirements for presentations: PowerPoint 2010 PPTX format required, PowerPoint 2013 or later accepted
SOFTWARE DEMOS & RECORDING
You may choose to have your own laptop with all the needed software set up, along with any slides/presentation. Though we will handle the recording of your presentation with all the slides, software, and all, professionally captured.
SLIDES
PowerPoint is accepted. Please ensure your presentations are provided two weeks before the conference begins! We will use a standard presenter's computer for the setup.