THE INVENTOR OF DATA VAULT 2.0
40 years of vivid IT experience
TAUGHT BY DAN LINSTEDT AND MICHAEL OLSCHIMKE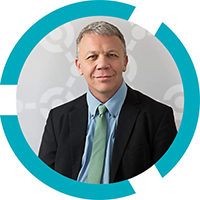 Dan Linstedt
Dan Linstedt is a thought leader and pioneer of data warehousing. He invented Data Vault 2.0 and complete Data Vault 2.0 System of Business Intelligence. He has built transactional and analytical systems for federal government and commercial enterprises for more than 25 years. Dan understands the needs, structures, and priorities of clients. All in all, he provides sound expert advice tailored to the business scenario of clients.
 The Original Data Vault 2.0 Training
Taught By Dan Linstedt and Michael Olschimke
This 1-day introductory class introduces Data Vault 2.0 and all its pillars to a general audience. It helps business analysts and managers, involved in an agile data warehouse project based on Data Vault 2.0, to understand the principles and decisions made. This class generally helps to increase management support of Data Vault 2.0 projects by explaining concepts such as managed self-service Business Intelligence, agile delivery of functionality, and agile requirements management.
The boot camp class is a 3-day introductory and intermediate class, that takes you through the why what, and how of Data Vault 2.0. It covers the business justifications and technical descriptions of all pillars of Data Vault 2.0: the architecture, implementation, methodology, and modeling components. The course provides ETL design paradigms, working templates (both conceptual and SQL) and best practices for successful Data Vault 2.0 implementation.
The course contains a hands-on case study to get participants familiar with the principles and concepts. This class guide students towards understanding the consequences of the different modeling options when loading data into the enterprise data warehouse, as well as how to derive useful information for the business. Note that this class (or verifiable skills in Data Vault modeling) is a prerequisite for the private certification to a Certified Data Vault 2.0 Practitioner.
Events
Gartner Data & Analytics Summit 2018

Date
October 23-24, 2018
Location
Frankfurt, Germany
Event Details
Join the Scalefree Team, as well as our friends from WhereScape, at our first time attending the Gartner Data & Analytics Summit as we spend two days building the future of data within modern business.
Enjoy thought-provoking discussions led by innovators within the space as we all work together to build better bridges within the industry while coming together to challenge the limits of data leveraging for today's companies. Along with 70+ sessions led by top researchers from Gartner, you'll find countless opportunities to connect with peers, group Q&A's, as well as exhibits hosted by tech giants within the space.
We look forward to a successful summit and seeing all of you there! Meet us at Gartner and register here.
Our Scalefree Partner Sven Börjesson for the insurance sector will be happy to advise you personally at the Gartner Data & Analytics Summit 2018.
Our Books
YOUR REFERENCE FOR CREATING A SCALABLE DATA WAREHOUSE CONCEPT
SHAPING THE FUTURE OF BIG DATA
THE SUCCESS OF CLIENTS IS OUR MISSION
We truly believe that long term success is best achieved by empowering your teams to build sophisticated information systems. We make sure you are able to apply successful business strategies to take full advantage of Big Data solutions like Data Vault 2.0. We support our clients on-site and deliver successful solutions of the highest quality.
COMPANIES WE WORK TOGETHER FOR SUCCESS