Full 3-day live training + 1-day video training
Practical workshop

Open discussions

Original training concept by Dan Linstedt (inventor of Data Vault)

CDVP2® Certification
view Dates
Learning how to use Data Vault and become certified

Discussing business justifications and technical descriptions of all pillars of Data Vault 2.0

Exploring the architecture, implementation, methodology, and modeling components of Data Vault 2.0

Understanding ETL design paradigms – working templates within conceptual and SQL formats

Developing best practices for successful Data Vault 2.0 implementations
Project Managers

IT implementers

Data Architects

Business Analysts

Data Modelers

ETL programmers
Enjoy access to the Data Vault Alliance, the world's only community for all things Data Vault.
Join countless other professionals, authorized trainers and authorized vendors within a community built just for you.
With each booking, receive 90-days of access as well as a crafted learning platform along with a 1-day Introduction Video Class for the Data Vault 2.0 Boot Camp, all made available on the DVA.

REGISTRATION
Register now!
CONFIRMATION
By email after booking is processed
BEFORE
Shipping materials (for online training), Watching Preparation videos on DVA & further preparation
DURING
Training takes place online or on-site
AFTER
Certification - max. 2 months to take the certification exam (2 free attempts)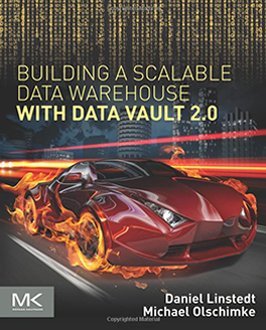 "Michael has more than 20 years of experience in Information Technology. He has consulted for a number of clients in the automotive, insurance, banking, and non-profit fields. His work includes research on massively parallel processing (MPP) systems for building artificial intelligence (AI) systems for the analysis of unstructured data."

Michael Olschimke

CEO - Founder - Instructor
"Marc is working in Business Intelligence and Enterprise Data Warehousing (EDW) with a focus on data architecture and Data Vault modeling. Since 2016, he has been advising renowned companies in various industries for Scalefree International."

Marc Winkelmann

Instructor - Consultant
"Volker is an experienced BI Project Manager and Business Analyst with a broad overview of cloud and on-premise data architecture as well as strong analytical skills. In his over 20 years within the field, he has successfully advised companies in a wide range of industries."

Volker Nürnberg

Instructor - Coach