Using Salesforce in Your Company
Salesforce provides a way of keeping track of everything related to your customers.
And that can mean a wide range of products created to build stronger bonds between you and your customers.
Find more information on individual products within the Salesforce ecosystem in the Products section below!

Benefits for Your Business
Salesforce is a cloud based platform with extensive functionality centered around a flexible and adjustable CRM system.
It is the market-leading tool for "Everything CRM", offering a great variety of products and services to create more value around your customer interactions.
Learn more
Built on the core platform, Salesforce Sales Cloud is one of the more traditional CRM applications within the ecosystem.

The standard Lead to Order process is included:
Lead Conversion 

Campaign management 

Individual sales processes 

Quote creation 
All of which are tied together with seamless collaboration via Chatter and a variety of automation tooling built within the underlying Salesforce Platform.
It's worth noting that other features are available such as
CPQ & Billing for advanced product configuration

Einstein for AI sales support

Lightning Dialer 
At Scalefree, we can assist in the implementation of standard, as well as customized, Sales Cloud processes to help increase your business value. We also help you choose the right products from the variety of available options to use.
After, we're here to advise your custom fitting process and any extensions beyond the standard processes.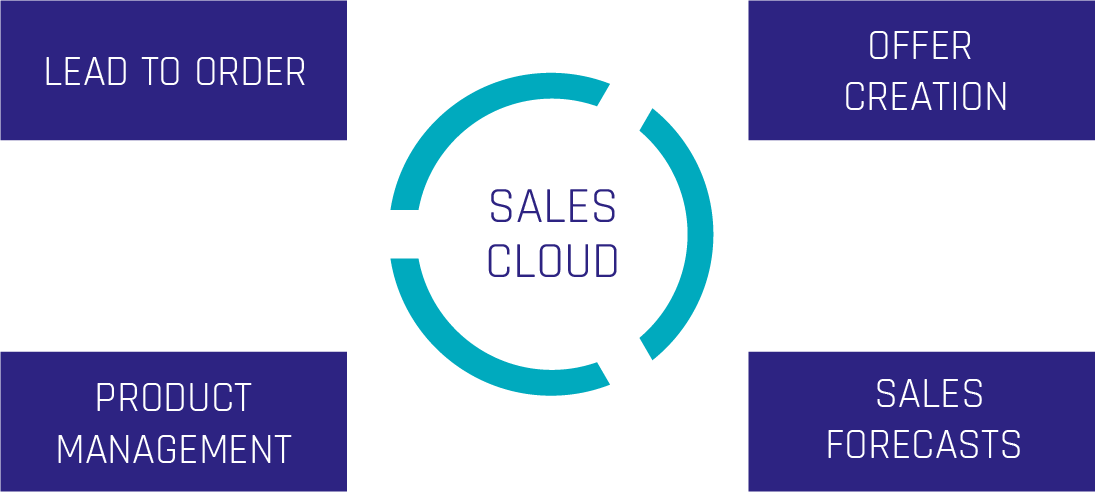 Also built on the core platform, the Service Cloud includes Case Management and Omnichannel customer interaction and support.  All of which are used to increase service efficiency using phone, email, web, or social from a single and integrated application.
Used within your own business, Service Cloud is used to gain more insights around your customers' needs and to fuel sales as well as marketing.
Scalefree can guide you through your Service Cloud implementation so you can focus on the one thing that counts: your customers.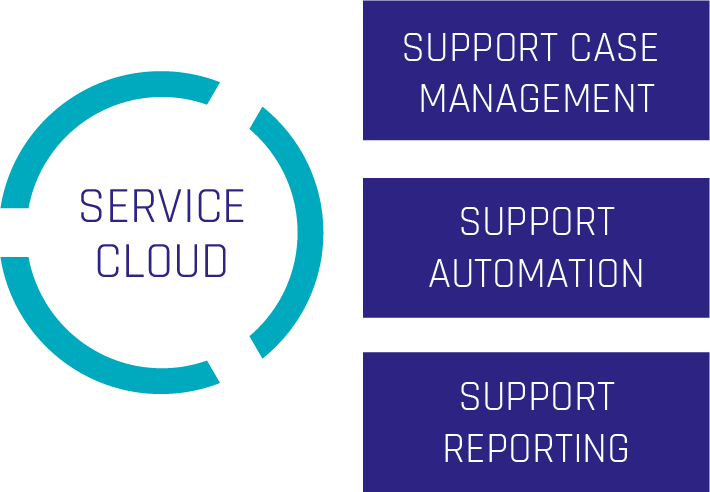 Please note, most businesses are complex and need a custom fitting when implementing Salesforce. Thus, the platform provides a variety of tools to customize your solution to your needs.
Fortunately, Scalefree specializes in integrations, offering assistance from start to finish of implementation.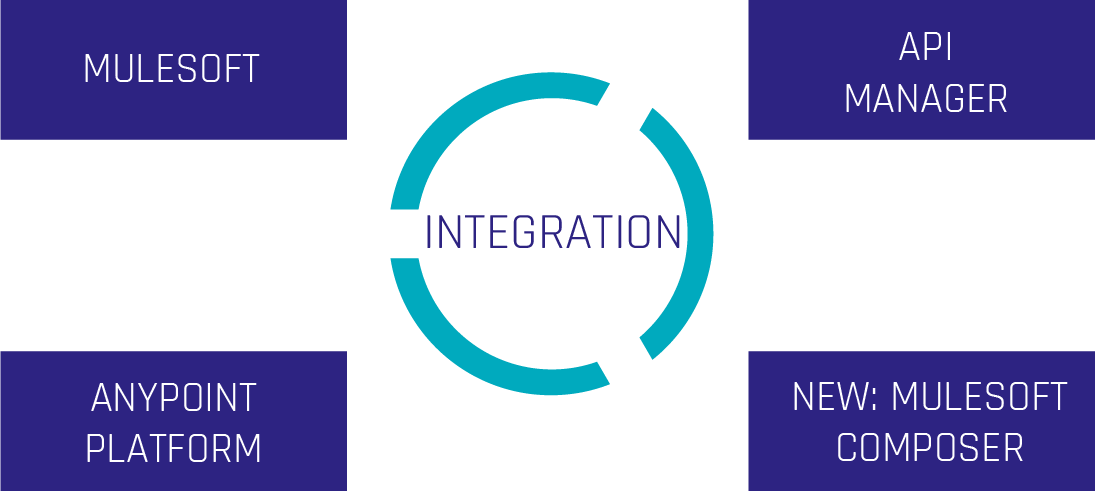 The number of Salesforce products is already vast and still growing. And while we specialize in integrating Salesforce with other systems we are happy to help you with your Salesforce projects regarding experience cloud, marketing or commerce cloud integrations.
Scalefree and your Business
Scalefree is your trusted specialist in the integration of your Salesforce Solutions within your data architecture. Our services include:
The review of your existing implementation

New Salesforce product implementations and setup

Data migration and integration
Our Extended Expertise

Salesforce implementation is often part of a bigger transformation around changing business processes. As such, business process automation is often a key touchpoint in our Salesforce projects.

It's why we assist you with all facets of the process including data migration.
contact us