As the world continues to experience the evolution of the digital age, the digitization of business data is inevitable. This evolution requires organizations to rethink their strategy in this newer digital era. Simply put, business users must play a key role in defining what the organization wants to achieve with the help of the "right data".
It is then the responsibility of the organization's data specialists to lay out a well-defined approach to manage the data gathered. In that approach, there must be a clear path to align the data with business functions and a plan to use it as a business asset to gain a competitive advantage. This is where data strategy comes into play.
The shift from an asset for business model improvement to a facet that generates value has increased the necessity of data within modern business.
Having said that, only cleansed or curated data can deliver the highest business value. And given most organizations struggle to meet that standard of  data quality, it is imperative that they define responsibilities and measures as part of an efficient data ecosystem. 
Far too often data resides in silos for most organizations, given data owners do not intend to expose their data to various enterprise stakeholders. This data sharing challenge is overcome by defining a policy in the data strategy that enables data availability to everyone in the enterprise. Further, it does so in a secure manner while promoting collaboration and self-service BI.
The increasing number of use cases in advanced analytics has paved the way for enabling new business functions. Initiatives such as artificial intelligence, machine learning or data science are good examples of such. Though when implemented locally, efforts must be aligned with the enterprise's vision while being supported by good data governance. 
The evolution of data as well as its associated tools and technologies go hand in hand. Organizations are constantly evaluating options like open source technologies or cloud computing to optimize infrastructure costs, performance, or skills.
Though when choosing an approach, opting for a vendor agnostic approach in selecting data-related frameworks could go a long way in mitigating risk.
On the topic of risk, the very nature of data makes it a vulnerable asset in the organization. Which is why the regulation and protection of data becomes a necessary requirement. Further, it is a requirement that must be enforced implicitly to sustain industries such as financial services, healthcare, and pharmaceutical sectors. These regulatory requirements are translated into actionable items in the enterprise data strategy.
Let us empower you!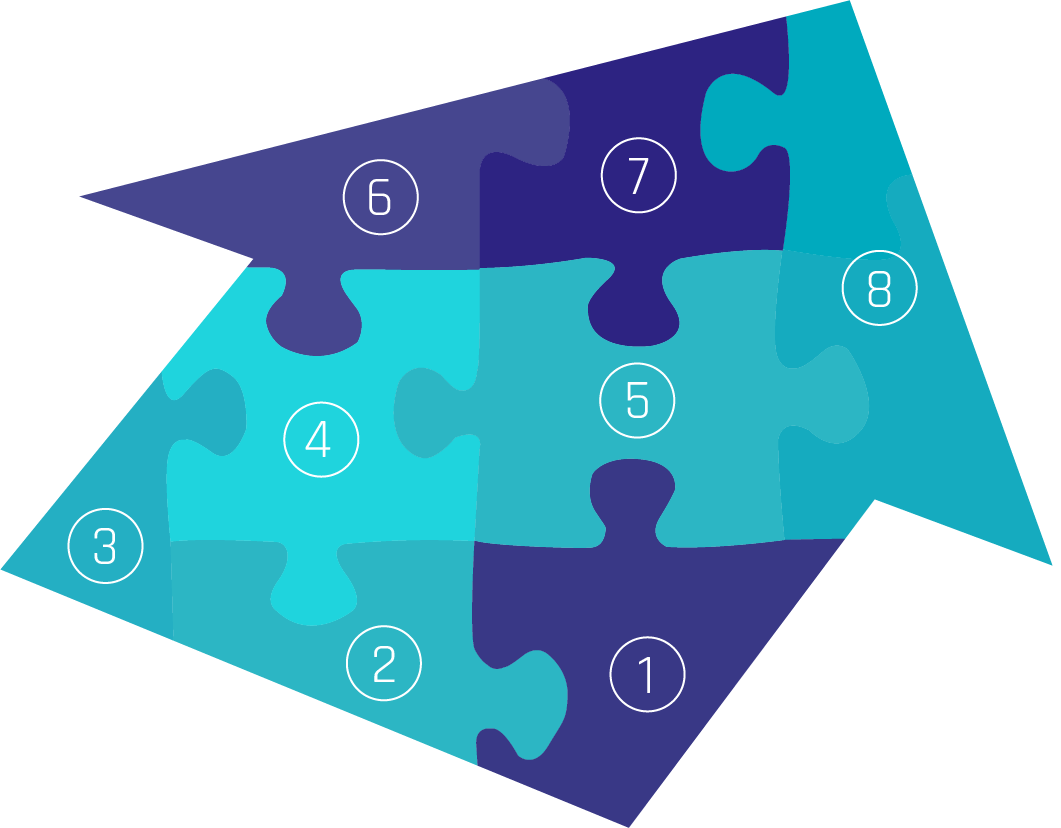 Improve Business Processes

Generate new revenue streams

Offer smarter, more personalized products and services

Fact-based decision making

Gain market insight
Scalefree will support you in planning and executing a "data-driven" approach as part of your business data strategy.
We understand that technology is just an enabler in the data ecosystem. Together, we'll guide you in adopting data's best practices to build sustainable data strategies while also catering to your requirements. We believe that this approach fosters BI culture by relating all data, processes, and applications in your data platform.
Simply make an appointment with us