Wednesday, February 20th, 2019 from 08:30 – 17:00
Please note that this event is for insurance companies and SQN partners only.

Share, learn, and network at the Scalefree Insurance Event!
The demand for sustainable and holistic BI solutions within the insurance industry has steadily grown over the years. That being the case, you may have found yourself looking for a data warehouse system that is sustainably scalable, guarantees data growth without restrictions and at the same time remains flexible while still traceable?
At the Scalefree Insurance Event on the 20th February 2019, you'll learn about the most relevant success factors for setting up an EDWH system with a focus on application within the industry.
Using practical examples from our various customer projects, we'll guide you through the most critical challenges and milestones of your project based on the three pillars of architecture, modeling as well as methodology (implementation).
Do you also find yourself wondering…
How do I manage to implement agile methods right from the start and optimize them in the course of the project?
What is better for our project – SQL vs. NoSQL/DataLake?
On Premise vs. Cloud?
How do I automate and generate ETL/ELT processes?
How do I address the current General Data Protection Regulation in my data warehouse?
Well, at the Scalefree Insurance Day, we'll provide you with the answers to these questions as well as more utilizing holistic solutions and best practices proven successful within the industry.
08:30 – 09:00 – Registration
09:00 – 10:00 – Dan Linstedt: One Day Sprint
10:15 – 11:00 – Sven Börjesson: EDWH – getting it right first time
11:00 – 11:30 – Coffee break
11:30 – 12:30 – Snowflake, Thomas Scholz: Data Vault on Snowflake
12:30 – 14:00 – Coffee break
14:00 – 15:00 – Vendor tool presentation by WhereScape
15:00 – 15:20 – Coffee break
15:20 – 16:20 – Michael Olschimke: Data Vault Best Practices in the insurance sector
16:20 – 17:00 – Open discussion
This conference will be held in German!
Length: 1 day
Price: free of charge
Speakers: Dan Linstedt (LinkedIn), Michael Olschimke (LinkedIn), Sven Börjesson (LinkedIn)
Language: German
Scalefree
A brand of Olschimke Beratungsgesellschaft mbH
Email: [email protected]
Phone: +49 (511) 879 89342
In partnership with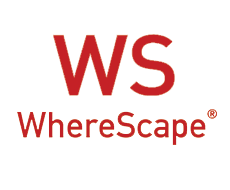 Crowne Plaza Hannover
Hinüberstraße 6
30175 Hannover
Germany
One Day Sprint

Agile team – agile methods

Hybrid architecture approach (NoSQL & SQL)

Audit capability

Managed Self Service BI

GDPR: Modeling concept for fast and uncomplicated deletion of data

Cloud solutions and automation tools